Very reliable to use even with heavy accessories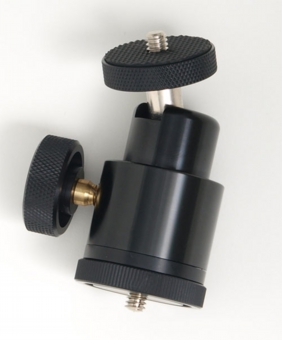 UH-35 Universal Head is exclusively designed for professional camera accessories, which can be durable even with heavy accessories, e.g. 7inch class viewfinder or monitor, external recorder, and more accessories to be used with professional video camera.
UH-35 has an unique feature as the movable angle of the head is limited to around 45 degree for each side, so that it can prevent that the camera system with heavy accessories fall down even if the rock of UH-35 is accidentally loosen.