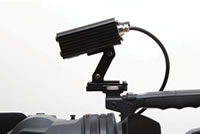 UC-600 LED Camera Light can be easily attached on the handle of professional video camcorder with ideal features to shoot any event or wedding ceremonies.
UC-600 has the flexible angle mechanism so that the light angle can be properly adjusted for any object near to the camera.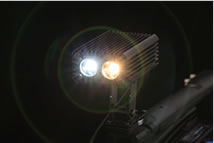 UC-600 has two LED lights inside the body, one of these has 3,200K color temperature and another one has 5,600K, and these two lights brightness can be adjusted separately so that any color temperature between 3,200 and 5,600 can be produced.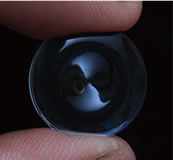 The lens in front of these LED lights are also specially designed to produce as flat light as possible, and the lighting angle can be adjustable either 70 deg or 90 deg.