The studio Style Camera Rig
HDS-300 can increases the versatility of your compact handheld or shoulder mount cameras.
Highly durable and a perfect fit to survive the rigors of professional use.
When paired with a Nipros fiber optic or multicore camera conversion system, the HDS-300 provides all essential inputs/outputs.
Perfect for a wide range of camera systems from complex multi-camera broadcasting systems to economical simple studio systems.
HDS-300S is the simpler version of HDS-300, which doesn't have right-hand arm and demand I/F box.
It is suitable to use with 4K or Cinama style camera, which have wider body chasis or many BNC connections.
There is the quick shoe to put a large viewfinder on the HDS-300.
NIPROS/PROTECH HDF-700SK or HDF-500SK studio type viewfinder can be directly attached, or any type of monitor or viewfinder can be attached with QM-2 adaptor.
The DC power for the camera and accessories can be input from the V-mount battery connector or XLR connector on the rear panel of HDS-300.
And 2 x BNC are available on the rear panel which is useful to connect any video signals from / to the inside of HDS-300.
The rear panel of HDS-300 has pullout mechanism, which can enable very easy work for connecting cables between camera, accessories and HDS-300.
The DC power coming from the rear panel can be divided to three outputs, which are 1 x XLR-4pin, 1 x CamTap-2pin, and mini-4pin connectors.
And HD-SDI distribution function is available, which can allow to divide from one HD-SDI input to two HD-SDI outputs.
The tally signal for NIPROS/PROTECH HDF-700/500 can be get from the BNC connector here, which is connected with NIPROS/PROTECH camera adaptor through the VF IF connector.
In case of Panasonic AG-AC160 or more Panasonic small cameras, these zoom / focus / iris remote connectors can be connected with the inside of HDS-300 via the supplied cable of HDS-300, and PROTECH/NIPORS Zoom demand (AS-1) and Focus/Iris demand (FR-P1) can be connected to the side panel of HDS-300.
Specifications
■Input
DC IN: XLR 4P x 1, V-mount: Li-ion battery holder
HD-SDI: IN BNC x 1
IF IN(VF IN): 6P x 1: TALLY IN
ZOOM IN: 12P x 1
FOCUS IN: 6P x 1
■Output
DC OUT XLR 4P(female) x 1, CAMTAP x 1, MINI 4P(female) x 1: 14.1 V & 8.4 V
HD-SDI OUT: BNC x 2
TALLY OUT: BNC x 1: ON/OFF
CONTROL OUT: 12P x 1: ZOOM/FOCUS IRIS
RET OUT: 4P x 1 :RET
ZOOM LENS OUT: 8P x 1
■General
Power Supply 12 V DC (10 – 18 V) approx. 0.8 W
Outside Dimensions approx. 287 x 258 x 507 mm(main body)(W x H x D)
Weight approx. 5.3 kg(main body)
Operating Temperature 0°C ~ 40°C
Storage Temperature -20°C ~ 60°C
■Accessories
BNC Cable×2/ CONT 1 Cable(FOCUS IRIS/ZOOM)/CONT 2 Cable(RET IN)/Camera screw 1/4 inch x 2/ 3/8 inch x 2/Operating Instructions
Apperance
HDS-300S with Panasonic AG-HPX255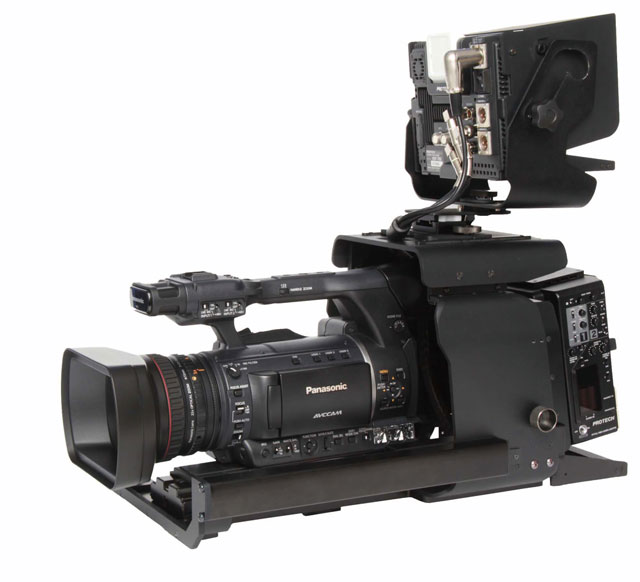 HDS-300S with Panasonic AG-HPX250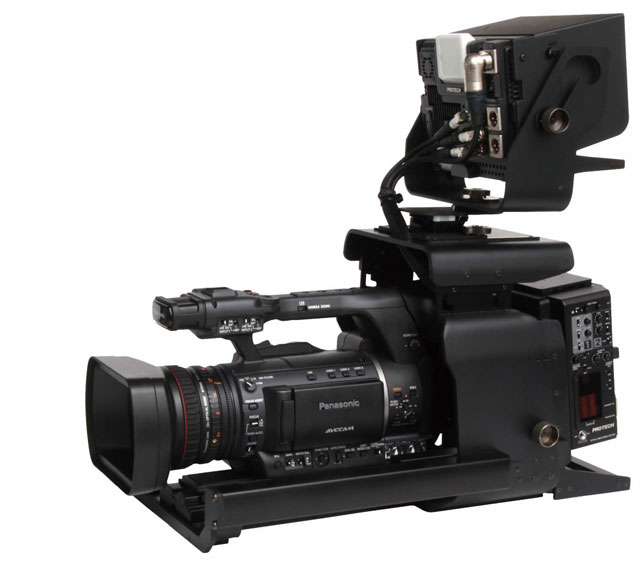 HDS-300S with Panasonic AG-AC160A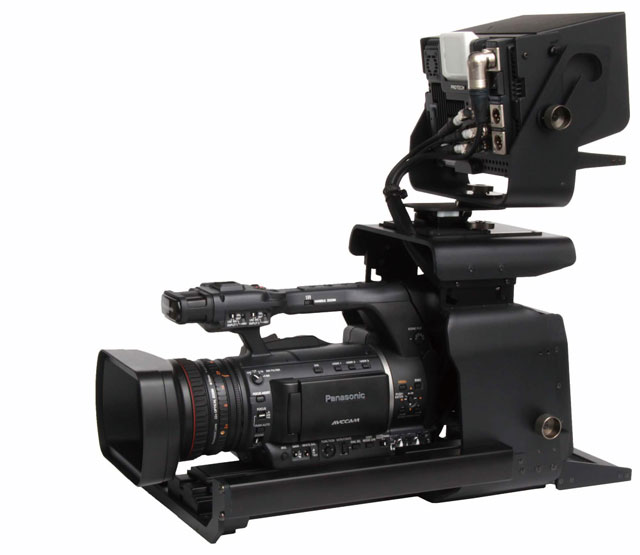 HDS-300S with JVC KENWOOD GY-HM600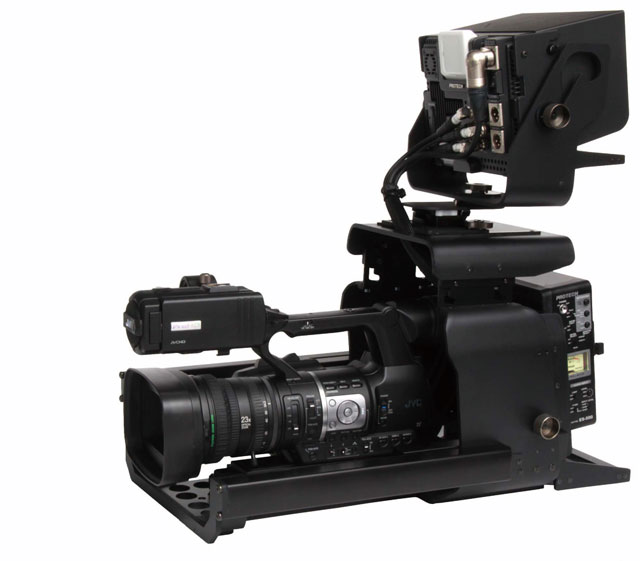 HDS-300S with Ikegami HDS-V10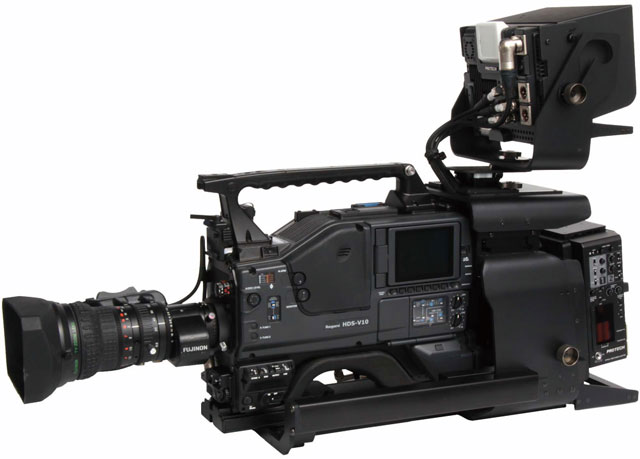 HDS-300S with Sony NES-FS700SK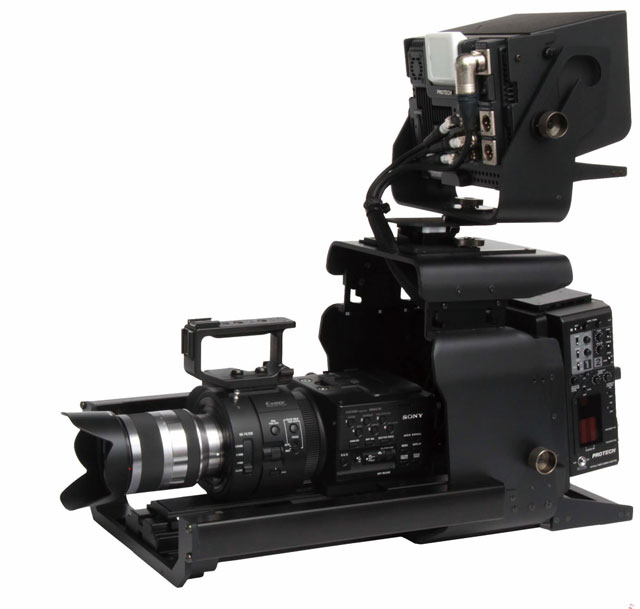 HDS-300S with Sony PDW-680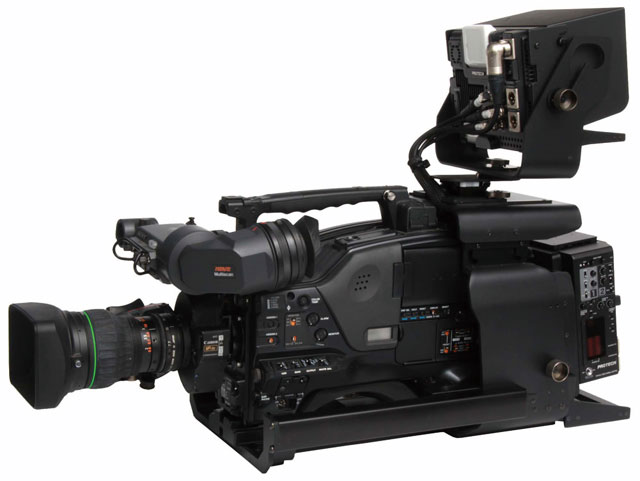 HDS-300S with Sony PMW-TD300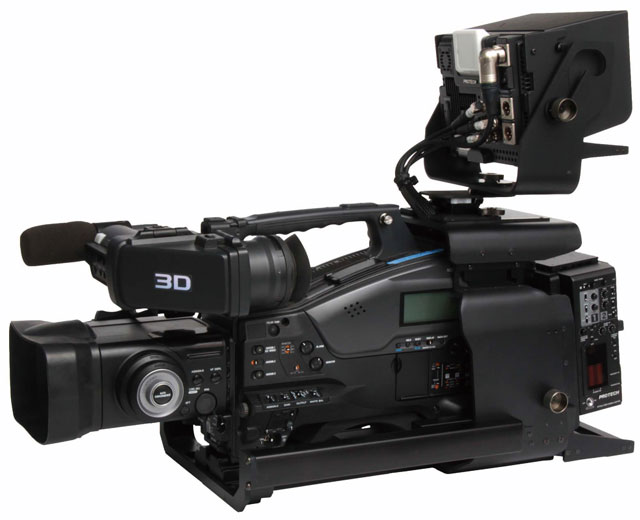 HDS-300S with Canon XF305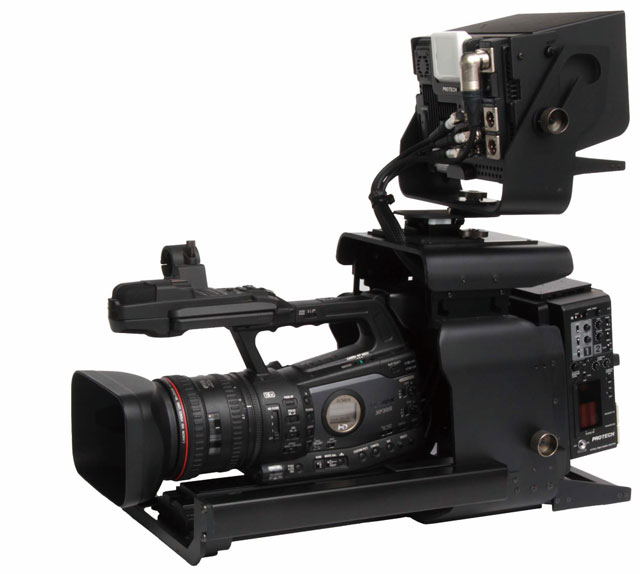 Note. Features, design and specifications are subject to change without notice.