12G-SDI Optical transmission
The highest achievement LS series LS-770GTS 12G-SDI has newly released
NEW
LS-770GTS, which is a higher model of business standard optical transmitter LS-750GTS has newly released. It inherits all of function from LS-750.
It can simultaneously transmit camera signal 3Gx5 lines + 12G-SDIx1. It can realize 12G transmission looking ahead to the future actual filming method.
12G line can automatically supported SD-SDI to 12G-SDI.
This is the world's first camera docking type which supports 12G-SDI.
It was invented from extensive field experiences of largest domestic market share of camera docking type(An internal investigation).
LS-770GTS can transmit almost all the output of BNC-SDI cameras for broadcast, business, and filming.
It will strongly support professional field. It uses in a set with LS-870GTS.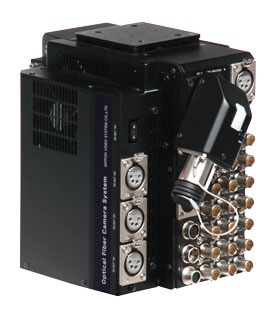 LS-870GTS, base station 12G-SDI, has newly released.
NEW
LS-870GTS, base station for LS-770GTS.
It is equipped with 5 x 3G-SDI connections, 12G-SDI 1output, return, tally, intercom, genlock, and camera remote tarminal to fully support in 4K live filming, and can extend its cable up to 2km in power supplying to camera adapter.
It uses in a set with LS-770GTS.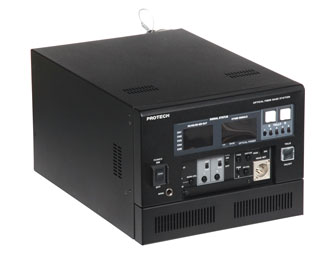 Appearance
LS-770GTS
■Side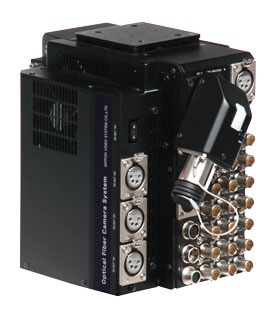 ■Back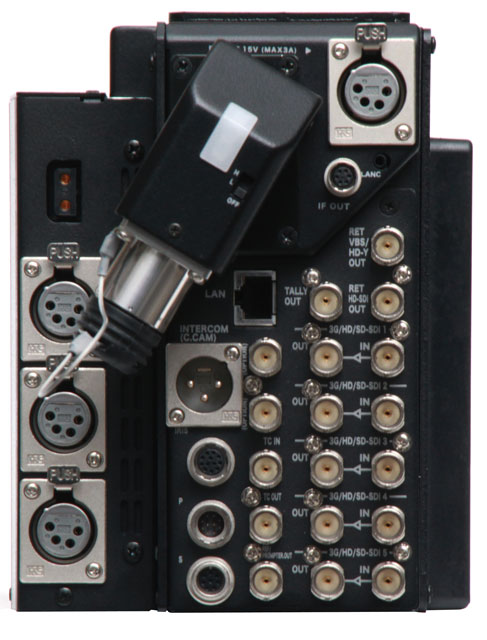 LS-870GTS
■Side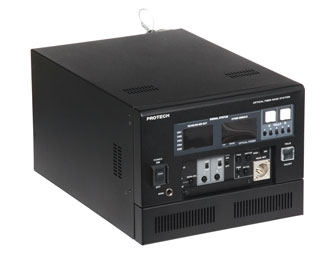 ■Back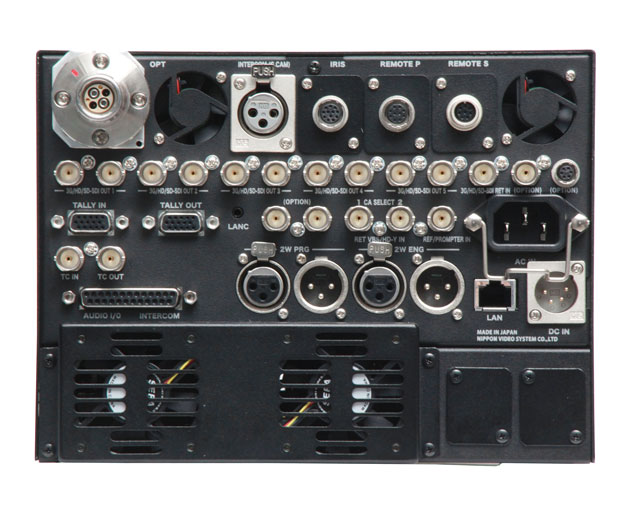 Note. Features, design and specifications are subject to change without notice.